Basic
Premium
Sealed
Standard
16 Gauge Steel
18 Gauge Steel
20 Gauge Steel
Bronze
Copper
Cremation
Hardwood
Stainless Steel
Biodegradable
Brass
Bronze
Hardwood
Marble
Wood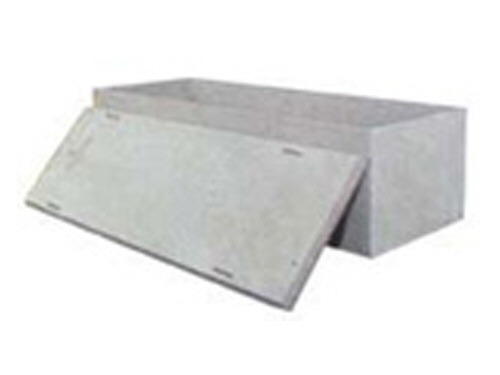 Basic Sealed
Grave Box with tongue and groove asphalt seal
Price: $1635.00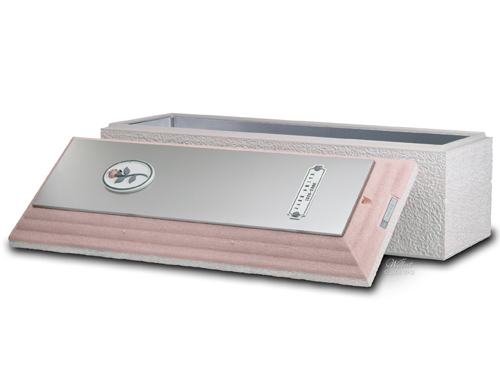 Cameo Rose Triune
• Mid-line burial vault • Cover and base double-reinforced with strong, corrosion-resistant stainless steel and high-impact plastic • Brushed stainless steel carapace • Soft white finish with pink accents and sculpted pink rose • May be personalized with special images, emblems or personal photos
Price: $5765.00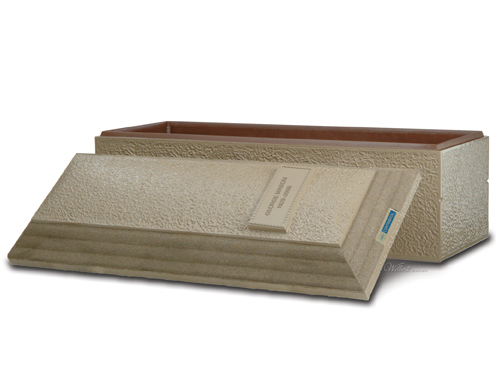 Continental
• Single-reinforced burial vault • Durable concrete exterior with a plastic-reinforced cover and base

NOTE: Many cemeteries require an Outer Burial Container or "Burial Vault" to encase the casketed remains of a loved one and to protect the integrity of the cemetery. Some families have already purchased this from a cemetery or have one supplied to them as a Veteran Benefit. If one has not been purchased we offer a full line of Wilbert vaults to fit your needs and budget. Your Funeral Director will be happy to assist you.
Price: $3255.00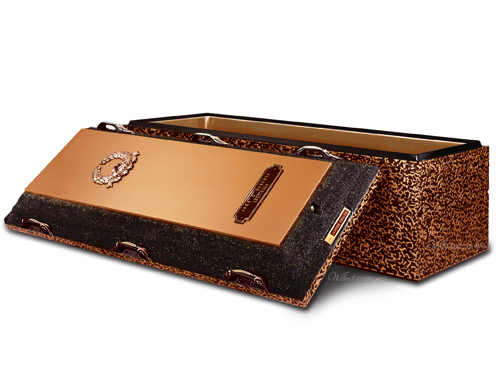 Copper Triune
• Double-reinforced burial vault • High-strength concrete with copper and high-impact plastic • Rich copper carapace • May be personalized with special images, emblems or personal photos
Price: $7075.00
Grandeur
Sealed basic Concrete coated Asphalt coated inner shell, nameplate and painted cathedral design cover with an emblem, cross, or crucifix.
Price: $1775.00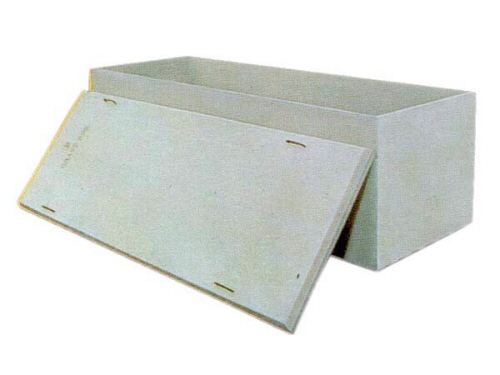 Grave Box
Basic cemetery requirement.
Price: $1598.00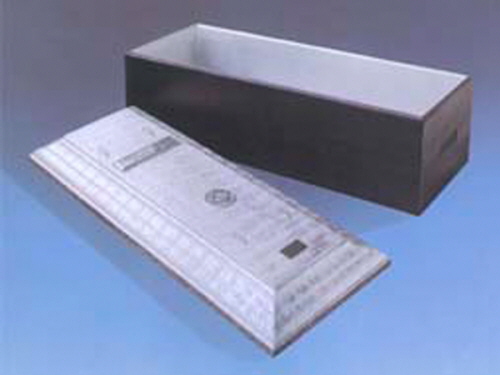 Magestic / Imperial
Reinforced concrete construction. Tongue and groove seal. Outside of vault coated with moisture-repellant textured asphalt. Choice of several colors, name-date plaque and religious or fraternal emblem.
Price: $1710.00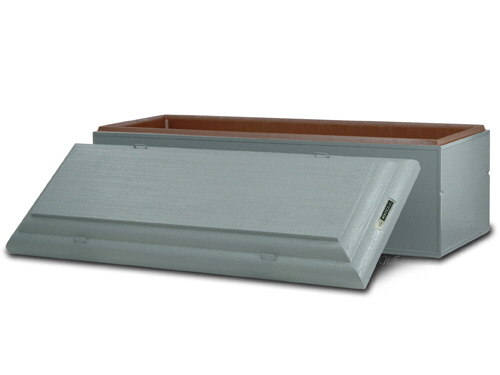 Monticello
• Single-reinforced burial vault • Concrete exterior with a plastic-reinforced cover and base


Price: $3120.00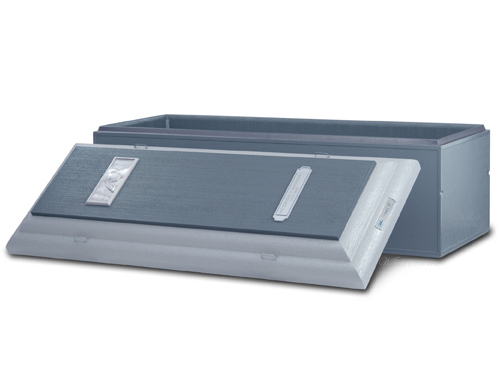 Salute
• Entry level single-reinforced burial vault • Concrete exterior with a plastic-reinforced cover and base • Exclusive Salute Emblem for veterans
Price: $3120.00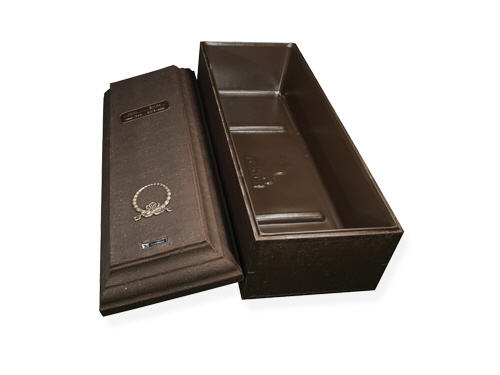 Sentinel
Concrete vault construction, butyl rubber seal, polystyrene liner by Eagle, textured finish, name and date plaque, emblem
Price: $2265.00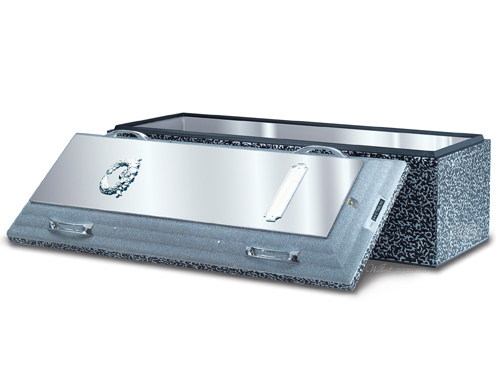 Stainless Steel Triune
• Mid-line burial vault • Cover and base double-reinforced with strong, corrosion-resistant stainless steel and high-impact plastic • Brilliant stainless steel carapace • May be personalized with special images, emblems or personal photos
Price: $5765.00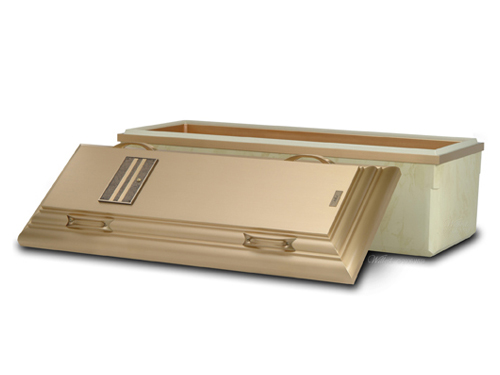 The Wilbert Bronze
Precise engineering and more than 40 hours of hand-crafted detail produce Wilbert's supreme and only triple-reinforced burial vault. • Ultimate triple-reinforced protection • Cover and base reinforced with durable bronze alloy • Interior reinforced with high-impact plastic • Exterior base completely encased in high-impact plastic • May be personalized with special images, emblems or personal photos
Price: $23220.00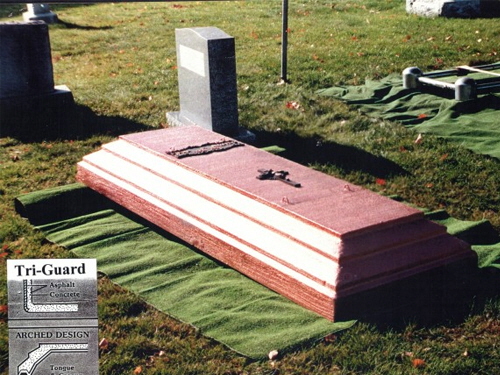 Tri-Guard/Supreme
Sealed basic Concrete; inside, outside, and seal coated Asphalt nameplate and painted cover with an emblem, cross or crucifix
Price: $1835.00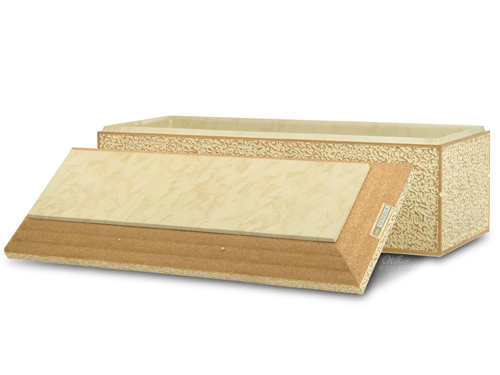 Venetian
• Finest single-reinforced burial vault • High-strength concrete with high-impact plastic and a reinforced cover and base • Rich look of polished marble • Personalization choices available
Price: $4125.00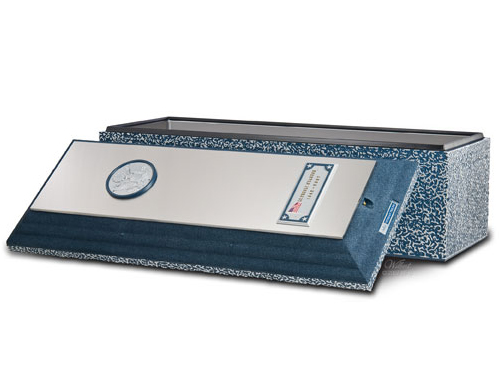 Veteran Triune
• Mid-line burial vault • Cover and base double-reinforced with strong, corrosion-resistant stainless steel and high-impact plastic • Brushed stainless steel carapace • Includes branch-specific military emblems and customized U.S. flag nameplate • May be personalized with special images, emblems or personal photos


Price: $5765.00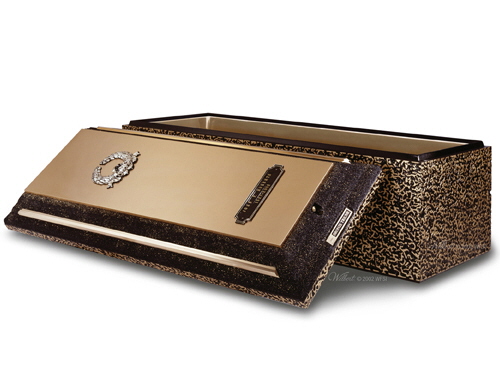 Wilbert Bronze
• Finest double-reinforced Wilbert burial vault • High-strength concrete with bronze and high-impact plastic • Lustrous bronze carapace • May be personalized with special images, emblems or personal photos
Price: $7615.00