16 Gauge Steel
18 Gauge Steel
20 Gauge Steel
Bronze
Copper
Cremation
Hardwood
Stainless Steel
A catalog
Biodegradable
Brass
Bronze
Hardwood
Marble
Wood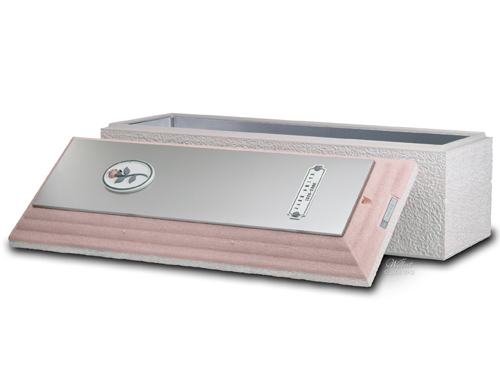 Cameo Rose Triune
• Mid-line burial vault • Cover and base double-reinforced with strong, corrosion-resistant stainless steel and high-impact plastic • Brushed stainless steel carapace • Soft white finish with pink accents and sculpted pink rose • May be personalized with special images, emblems or personal photos
Price: $5765.00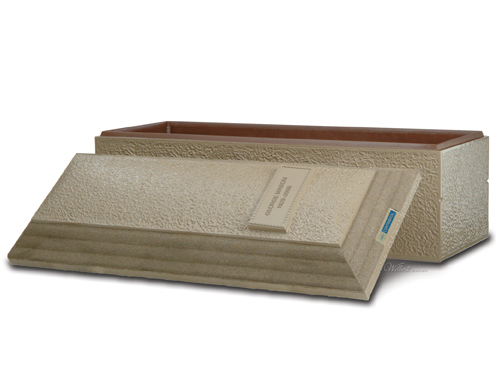 Continental
• Single-reinforced burial vault • Durable concrete exterior with a plastic-reinforced cover and base

NOTE: Many cemeteries require an Outer Burial Container or "Burial Vault" to encase the casketed remains of a loved one and to protect the integrity of the cemetery.
Price: $3255.00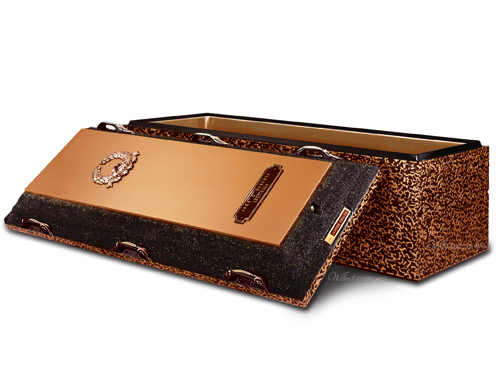 Copper Triune
• Double-reinforced burial vault • High-strength concrete with copper and high-impact plastic • Rich copper carapace • May be personalized with special images, emblems or personal photos
Price: $7075.00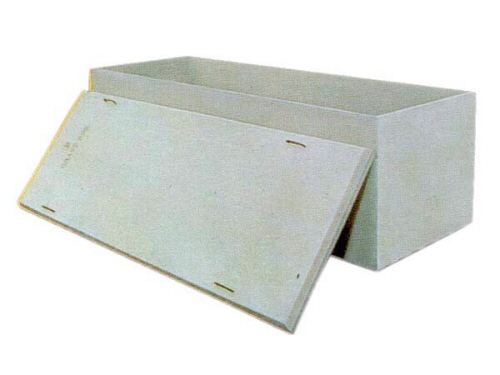 Grave Box
Basic cemetery requirement.
Price: $1598.00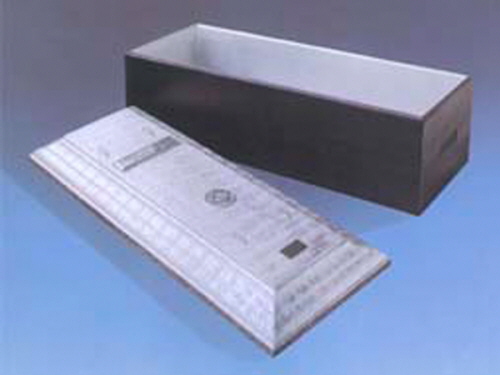 Magestic / Imperial
Reinforced concrete construction. Tongue and groove seal. Outside of vault coated with moisture-repellant textured asphalt. Choice of several colors, name-date plaque and religious or fraternal emblem.
Price: $1710.00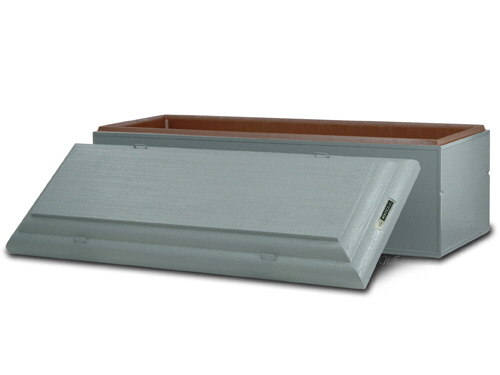 Monticello
• Single-reinforced burial vault • Concrete exterior with a plastic-reinforced cover and base


Price: $3120.00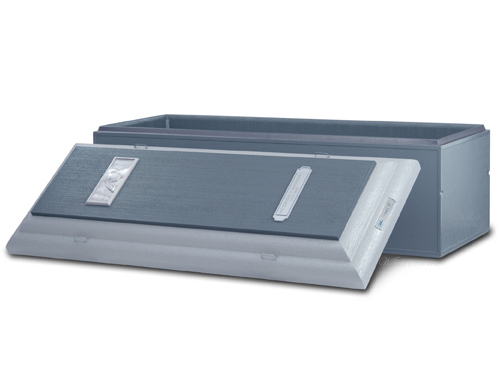 Salute
• Entry level single-reinforced burial vault • Concrete exterior with a plastic-reinforced cover and base • Exclusive Salute Emblem for veterans
Price: $3120.00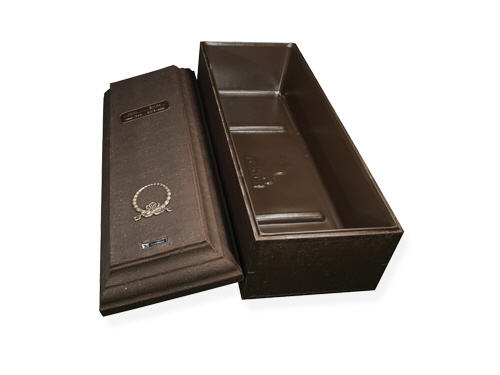 Sentinel
Concrete vault construction, butyl rubber seal, polystyrene liner by Eagle, textured finish, name and date plaque, emblem
Price: $2265.00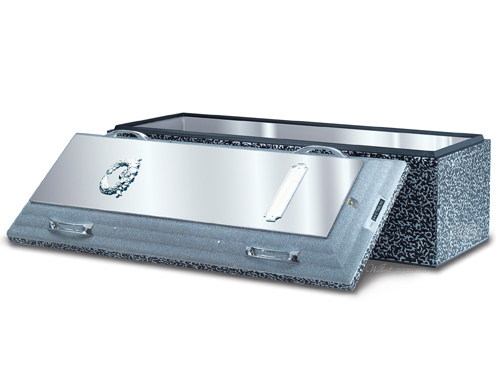 Stainless Steel Triune
• Mid-line burial vault • Cover and base double-reinforced with strong, corrosion-resistant stainless steel and high-impact plastic • Brilliant stainless steel carapace • May be personalized with special images, emblems or personal photos
Price: $5765.00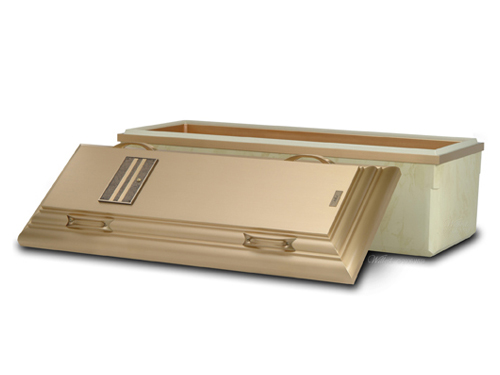 The Wilbert Bronze
Precise engineering and more than 40 hours of hand-crafted detail produce Wilbert's supreme and only triple-reinforced burial vault. • Ultimate triple-reinforced protection • Cover and base reinforced with durable bronze alloy • Interior reinforced with high-impact plastic • Exterior base completely encased in high-impact plastic • May be personalized with special images, emblems or personal photos
Price: $23220.00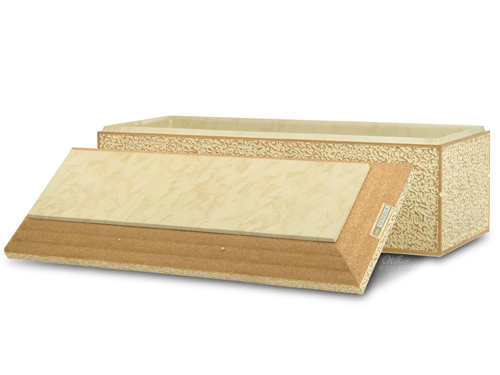 Venetian
• Finest single-reinforced burial vault • High-strength concrete with high-impact plastic and a reinforced cover and base • Rich look of polished marble • Personalization choices available
Price: $4125.00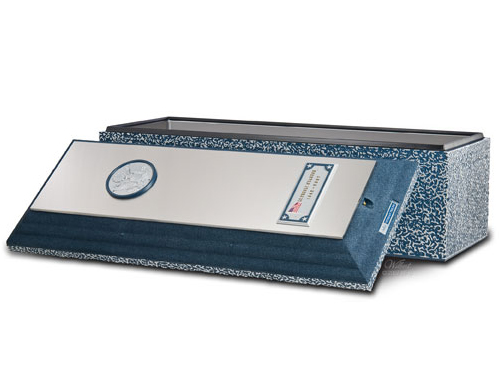 Veteran Triune
• Mid-line burial vault • Cover and base double-reinforced with strong, corrosion-resistant stainless steel and high-impact plastic • Brushed stainless steel carapace • Includes branch-specific military emblems and customized U.S. flag nameplate • May be personalized with special images, emblems or personal photos


Price: $5765.00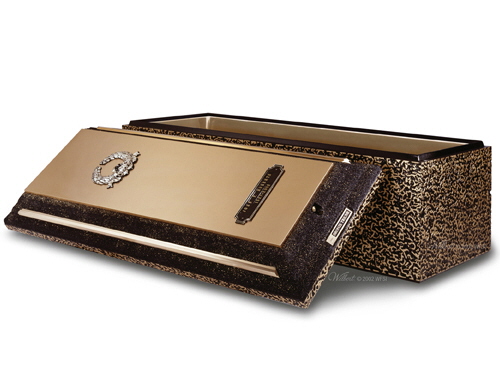 Wilbert Bronze
• Finest double-reinforced Wilbert burial vault • High-strength concrete with bronze and high-impact plastic • Lustrous bronze carapace • May be personalized with special images, emblems or personal photos
Price: $7615.00